New PDF formatting...
Note (Feb 2013) - this blog entry relates to the previous version of Smartspec. You asked for it, we built it..! When you export a PDF from Smartspec you'll now see more project-related info in the header and footer. The header now shows your company name, the project name, and date that the PDF was created.  The footer shows the Section Name (e.g., Plumber, Carpenter, etc.), and the Page...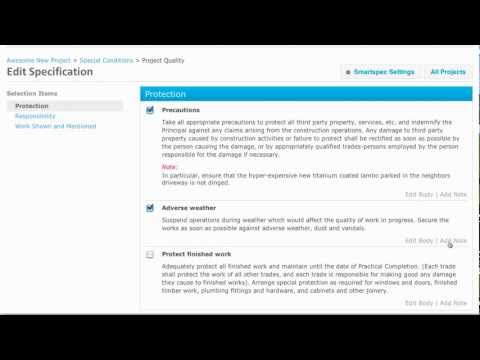 Smartspec is now live..!
We've been chomping at the bit to release Smartspec..! This week we launched the next evolution of Smartspec.  With this version, Architects, Designers, and Specifiers can create project specifications using our Architect-created generic and branded specifications, all online, for free. Initially, Smartspec is ideally suited for residential or light commercial/industrial projects. We'll be...